September's Employee Wellness Activities
Fall Step Challenge
What better way to bring in the fall season then taking a brisk walk in a park, downtown or around your block.
What is the best thing you can do for yourself in September – start walking and enjoy your surroundings. Join our fall step challenge and get yourself prepared for our spooky, Ghost and Goblins Fun Run event held on Thursday, October 26, 2023.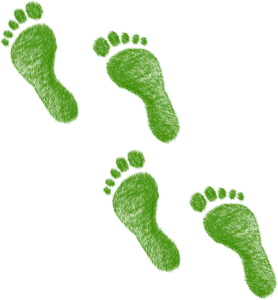 Our walking event begins Monday, September 11 and ends on Sunday, October 22, 2023.
Tips to help you enjoy your walk:
Walk with a friend or group.
Give yourself a fitness challenge.
Identify items in nature. Leaves, insects or animals.
Play a game.
Geocaching – an outdoor treasure hunting game.
Listen to music.
Listen to audio book. Our library has a great selection.
Don't walk the same route every time – mix it up.
Think of walking as an adventure.
Lace up your shoes and register for our 6-week STEP-TEMBER Challenge. You have until Monday, September 25, 2023 to sign up to be part of our latest event.
---
Wednesday Walking Group
We will meet at the Extension Parking Lot for a brisk walk around the complex under the lights (weather permitting). All walkers are welcome, no signs up required, just lace up your tennis shoes and come out!
For more information contact Stacey Smith by email or call 252-232-6027.
---
Take a Sneak Peek at Our Upcoming Activities
In October mark your calendar to participate in our Ghost and Goblins Fun Run event held on

Thursday, October 26, 2023.

Then in November and December join the state sponsor annual Eat Smart, Move More… Maintain, Don't Gain Holiday Challenge beginning

Monday, November 13, 2023

.
In January let's start the New Year out getting into shape with our Combat Stress and Winter Blues Challenge.
February is close to everyone's heart, join us for Wear Red & Heart Health Fair on

Friday February 2, 2023

.