Step-tember Challenge Registration
The Challenge:
Do a total of 5,000 steps at least 4 days each week.
Time Frame:
Monday, September 11 – Sunday, October 22, 2023
Registration Deadline:
Monday, September 25, 2023 – 9:00 a.m.
Rules:
Accomplish 5,000 steps a day!
Must track at least 4 days every week to be entered into the prize drawing!
Reporting is on the honor system so please be honest about reporting your steps each week.
What Are the Benefits of Walking?
Walking can offer numerous health benefits to people of all ages and fitness levels. It may also help prevent certain diseases and even prolong your life.
Walking is FREE to do and easy to fit into your daily routine. All you need to start walking is a sturdy pair of walking shoes.
Burn calories 
Strengthen the heart
Can help lower your blood sugar
Eases joint pain
Boosts immune function
Boost your energy
Improve your mood
Extend your life
Tone your legs 
Creative thinking
Visit Healthline.com for more information on how to accomplish these great benefits.
Tips for staying safe while walking 
To ensure your safety while walking, follow these tips:
Walk in areas designated for pedestrians. Look for well-lit areas if possible.
If you walk in the evening or early morning hours, wear a reflective vest or light so cars can see you.
Wear sturdy shoes with good heel and arch support.
Wear loose, comfortable clothing.
Drink plenty of water before and after your walk to stay hydrated.
Wear sunscreen to prevent sunburn, even on cloudy days.
How to get started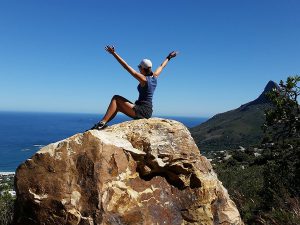 To get started walking, all you'll need is a pair of sturdy walking shoes. Choose a walking route near your home. Or look for a scenic place to walk in your area, such as a trail or on the beach.
You can also recruit a friend or family member to walk with you and hold you accountable. Alternatively, you can add walking into your daily routine. Here are some ideas:
If you commute, get off your bus or train one stop early and walk the rest of the way to work.
Park farther away from your office than usual and walk to and from your car.
Consider walking instead of driving when you run errands. You can complete your tasks and fit in exercise at the same time.
Walking can fulfill daily recommended exercise for people of all ages and fitness levels.
Consider getting a pedometer or other fitness tracker to keep track of your daily steps. Here are some to check out.
Choose a walking route and daily step goal that's appropriate for your age and fitness level.
Warm and cool down before walking to avoid injury. Always speak to your doctor before starting a new fitness routine.
---
Register for our STEP-TEMBER Challenge
---