2022 Health & Fitness Day
Sign Up!
Do you have questions about the County's Wellness & Benefit programs? Why not attend Currituck County's Annual Health and Fitness Day to get answers directly from Human Resources personnel, Melissa Futrell or Alisa Hugdahl. Other vendors that will be present are:
Aflac
Employment Assistance Program (EAP)
Healthy Snack by Shelia Gregory, Currituck Cooperative Extension
Chair Massages
The Outer Banks Hospital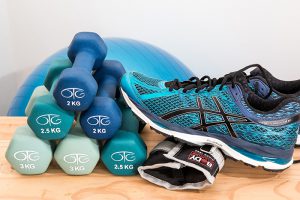 This year's event will be held on Friday, May 20, 2022 from 11:30 a.m. – 2:30 p.m. in the new Public Safety Building in Barco – rain or shine. Courtesy of Ike McRee, County Manager, all employees are given an extended lunch period of 1.5 hours to attend this event.
Lunch will be provided, by Cindy's Kitchen for those who pre-register by Monday, May 16, 2022. Make sure to receive a ticket from each of the screenings and physical activity vendors you visit to enter into several great door prizes. Stop by one of these vendors to get your tickets (one from each vendor):
A1C ( blood sugar) test courtesy of The Outer Banks Hospital
Walk a Mile on our course
Yoga
Self Defense courtesy of Currituck County Sheriff's Office
Blood Pressure Check courtesy of Currituck County Emergency Medical Services
Body Mass Index (BMI) test courtesy of The Outer Banks Hospital
Don't forget your comfortable clothing and shoes.  We look forward to seeing you.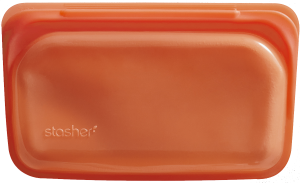 Everyone that attends Health & Fitness Day will receive a leak free and environmental friendly Stasher reusable bag (see photo to the left). The Snack Stasher is the perfect reusable container for bite-sized travel food and home organization. Fill with trail mix, cookies, paper clips, pens or pencils, pet treats, or anything worth keeping neat and dry. Made of pure platinum food-grade silicone, the Snack Stasher contains no harmful chemicals and is both freezer and microwave safe. Featuring a patented Pinch-LocTM seal, this size fits most mobile devices and is touchscreen compatible.
Vendors
If you know of a vendor who you think should participate in our Health and Fitness Day event, please send them a vendor application.
Applications must be returned to Olivia Patchel by Friday, May 6, 2022.
---
Register for Health & Wellness Day