Important Announcement for
Currituck Utility Customers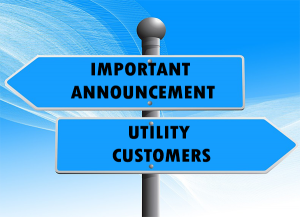 New Payment Office Location
To better serve the citizens of Currituck County we have moved our payment office to:
2878 Caratoke Highway,
Currituck, North Carolina 27929.
Please continue mailing utility bills to PO Box 220, Currituck, NC 27929.
Our new facility offers a full-service drive-thru window and night drop. The night drop box is located at the back of the building.
For more information or to schedule an appointment please call 252-232-2769.
The Currituck County Water Department is dedicated to providing you, the customer, with a safe, high quality and reliable water supply that meets or exceeds all federal and state drinking water requirements.
Our goal is to produce and distribute our product in the most efficient way, while maintaining sufficient pressure for our customers and fire protection needs. We are committed to providing professional and courteous services to satisfy the needs of our customers while maintaining our commitment to quality, excellence and support.
The Water Department services over 9,900 active accounts and employs 22 people, including 19 production/distribution employees and 4 administrative employees.
The water system is self-supporting and uses no tax dollars in its operating funds.
Pay Your Water & Sewer Bill Online
Currituck County Water Department is pleased to offer online payments through Citizens Self Service online services. Customers may now pay their water and sewer bills with Visa or MasterCard online at their convenience. There is no additional charge for this service.
Electronic Funds Transfer
With Election Funds Transfer (EFT) service, your water or sewer bill payment is deducted from your checking account on the due date printed on your bill. Fill out the Electronic Fund Transfer Enrollment Form (PDF).