Hurricane Season: Know Your Zone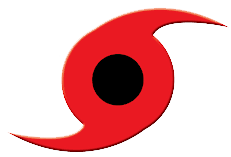 NC Emergency Management has introduced the Know Your Zone program for counties during hurricane season. This provides a tiered evacuation system that ranks areas most at risk to impacts from hurricanes, such as flooding and storm surge. Zone A represents the highest risk.
In Currituck, we have three zones:
Zone A:  Carova Beach
Zone B:  Corolla
Zone C:  Mainland
An evacuation during hurricane season may include any or all of these zones, depending on the specific storm track and intensity.
To help spread this information to residents and visitors, Currituck Emergency Management has designed and printed 4"x4" stickers for Zones A, B, and C that can be placed in public locations such as businesses, churches, and other public places. You may request a sticker by email to emstaff@currituckcountync.gov.
Remember, any evacuation notification from the county will be made through Currituck Alert. Residents, businesses, and community groups should sign up for this service to receive alerts via text message, email, or telephone voice message. For more information, contact Currituck Emergency Management at 252-232-2115.