Currituck adds another online weather station
Citizens can view real-time weather information from locations throughout the county by using one of the online WeatherSTEM stations provided by Currituck County. With a new weather station recently placed at the Carova Beach fire station, there are currently four WeatherSTEM stations in the county controlled by Currituck County Emergency Management. A fifth weather station, located at Currituck Regional Airport, is also available to the public through the WeatherBug network.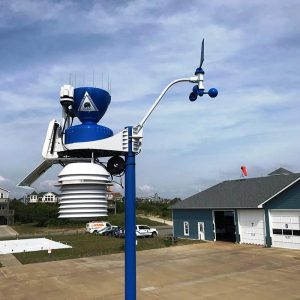 Each WeatherSTEM station provides data in a variety of categories, such as temperature, wind speed and direction, humidity, lightning strikes, rainfall, barometer, dewpoint, heat index, and wind chill. Radar and satellite images are available, as well as a camera view of the sky to show cloud cover and current conditions.
To view a WeatherSTEM station, click on one of the links below:
The WeatherBug station at Currituck Regional Airport is available here.