Important Announcement for
Currituck Utility Customers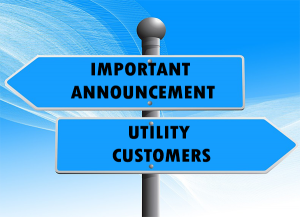 Currituck County is in the process of upgrading our utility software. During the next few months you will see changes to the format of your utility bill and the information that you see on Citizens' Self Service when you access your utility account.
With the upgrade it is necessary to adjust business hours and due dates as follow:
Offices Closed
With the upgrade our Utility Offices will be CLOSED between Monday, December 5 until Thursday, December 8, 2022 for the software conversion. During this time, online payments may be unavailable while the conversion is processing.
Payments can still be made by mail or nightdrop.
Future Location Payment Office
To better serve the citizens of Currituck we are moving our payment office to
2878 Caratoke Highway,
Currituck, North Carolina 27929
in the near future. This date will be posted as soon as it is available.
Consideration of a countywide water system for the residents of Currituck County began in the early 1970's. Feasibility studies were submitted in 1973 and again in 1982.
Construction began in 1988. Water distribution line construction was scheduled in several phases. Phase I, serving residents from Moyock south to Grandy and west to Shawboro and Gregory, was completed in September 1989. Consumers were able to tap into the system and begin using water in November 1989.
Phase II of the water system expansion began in 1999 and was completed in 2001, providing service to residents along US Highway 158 from Grandy to Point Harbor. At this time, only those properties bordering US Highway 158 are eligible for water service in Phase II.
As of May 2017, the mainland water system services 5,883 active accounts. The water plant treatment capacity is 2.9 million gallons per day, with a storage capacity of 1.9 million gallons. There are five elevated storage tanks: Moyock (100,000 gallons), High Cotton (500,000) Currituck (300,000 gallons), Grandy (100,000 gallons), and Currituck Industrial Park (300,000).
The Currituck County Water Department employs 12 people, including 9 production/distribution employees and 3 administrative employees. The water system is self-supporting and uses no tax dollars in its operating funds.