Land Use Plan
Steering Committee
A Steering Committee consisting of 11 to 14 citizens from different parts of the county appointed by the Currituck County Board of Commissioners will guide the preparation of the Land Use Plan. Other appointed boards, most notably the Planning Board, will be invited to provide input to the Steering Committee as the plan is developed. The Steering Committee will receive technical and administrative assistance from County staff. The Board of Commissioners will provide leadership and direction at strategic benchmarks during the plan's development.
Steering Committee Members
Troy Breathwaite
Edward Cornet
Steven W. Craddock
Warren D. Eadus
Kimberlee Hoey
Barry Lipman
Peggy Lusk
Barbara Marzetti
David Palmer
Elizabeth White
John Wright
Jim Clark
Northern Mainland
Corolla
Southern Mainland
Southern Mainland
Off-Road Area
Southern Mainland
Northern Mainland
Corolla
Northern Mainland
Off-Road Area
Southern Mainland
Knotts Island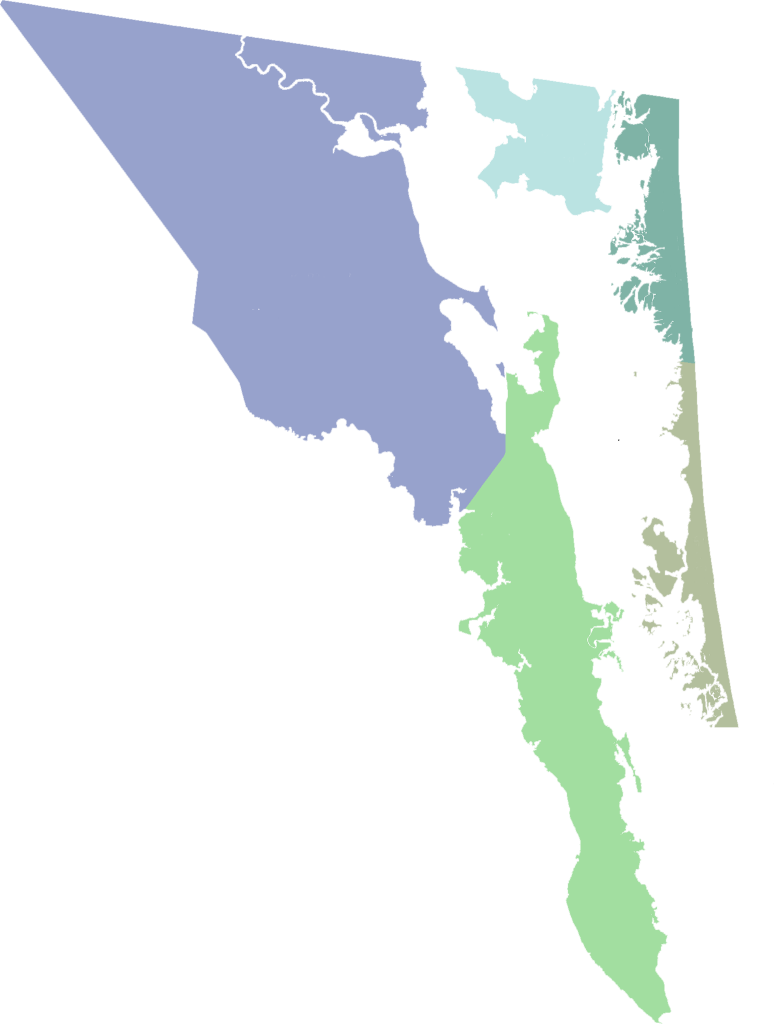 Meeting Information
The Currituck County Land Use Plan Steering Committee will hold most meetings the 4th Monday of the month, at 6:00 p.m. at different locations throughout the County. This schedule is subject to change based on the type of meeting and committee availability.  Notification will be posted before a meeting as to the exact date and time.
Steering Committee Members Role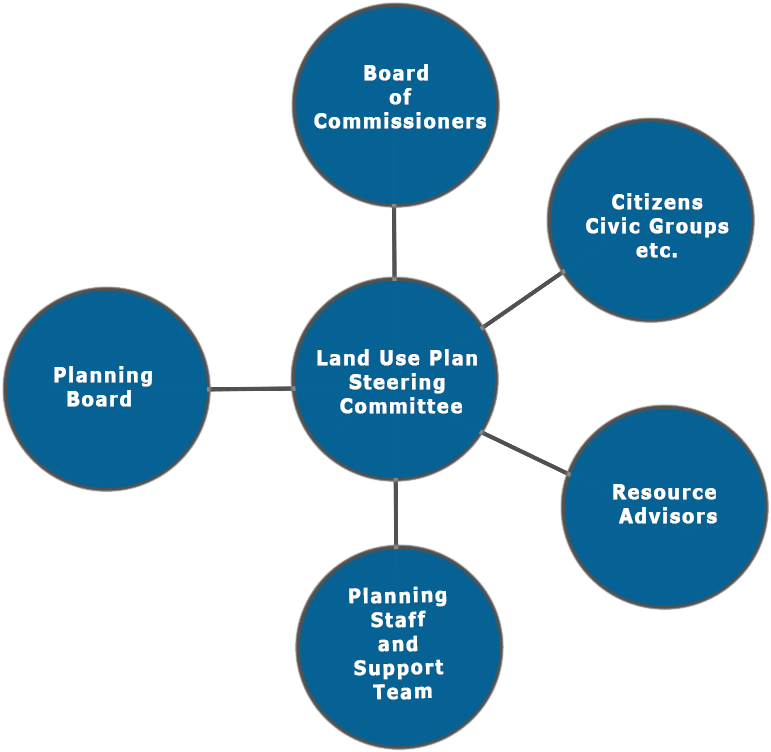 The role of the Steering Committee member's is critically important to the success of the future Land Use Plan. The Steering Committee contributes some of the following:
Their unique knowledge of the community, interest in its future and willingness to help create a new vision for out county.
Their ability to provide insight in shaping guidelines for growth and development.
Their willingness to introduce new ideas to the committee and staff.
Their connection to friends, neighbors and business associates to help inform and encourage others to become involved in the Land Use Plan process.
For a complete details what is expected of a member of the Steering Committee check out Currituck County Steering Committee Handbook.