If a property is located in the Special Flood Hazard Area (flood zone AE, A, or VE on the Flood Insurance Rate Map) the property is subject to floodplain development regulations, which are found in the County Unified Development Ordinance.  Without these regulations, flood insurance through the National Flood Insurance Program (NFIP) would not be available to property owners in Currituck County.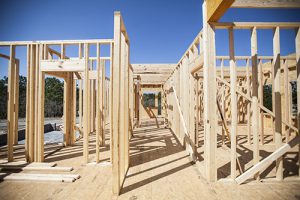 New Structures
Before starting development on any lot, tract or parcel, the owner or developer must first contact Development Services Department to determine what permits will be required.
All new construction requires  2 feet of freeboard in addition to the National Flood Insurance Program base flood elevation.
The lowest floor joist and all associated ductwork and equipment servicing the structure must be elevated to one foot above the designated base flood elevation (BFE).
Existing Structures
Regulations also exist for improving, reconstructing or repairing a structure.  If repair, reconstruction, or improvement costs equal or exceed 50% of the pre-damage market value of a structure, it is considered substantially damaged.
The property owner is required to flood proof or elevate the structure to or above 2 feet above base flood elevation.
Technical Bulletins
Technical Bulletins provide guidance concerning the building performance standards of the National Flood Insurance Program (NFIP).
New bulletins, as well as updates of existing bulletins, are issued periodically as needed. The bulletins do not create regulations, rather they provide specific guidance for complying with the minimum requirements of existing NFIP regulations.