Sign Up for Volleyball & Soccer
by February 6, 2023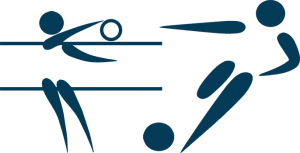 If you want to play in a spring sports in Currituck County Parks and Recreation this year you better hurry up and register.
Deadline to sign up for 2023 Youth
Girls Spring Volleyball
Spring Soccer
is Monday, February 6 , 2023.
Registration may be done:
Online until Midnight if you already have an account.
If you don't have an account you can set up one quickly by calling 252-232-3007 before Monday.
Mail by sending a completed and signed registration form to Parks & Recreation by Monday with the proper fee.
In-Person at the Parks & Recreation office in Barco until 5:00 p.m. on Monday, February 6, 2023. Call 252-232-3007 to make an appointment. Accept cash or checks only.
Registration forms and information can be found on the Youth Athletic Program Registration section of this website.
For questions contact Parks & Recreation at 252-232-3007.