Isaias: Post-Storm Updates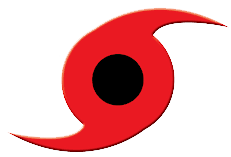 Debris Cleanup
All convenience centers are open on a regular schedule for residents and property owners who need to dispose of storm debris from Isaias.
There is not a countywide debris pickup scheduled. Do NOT leave storm debris or damaged items by the side of the road.
Citizens may take storm debris to one of the county's Convenience Centers.
Tree limbs greater than 8 feet long and 4 inches in diameter should be taken to the Transfer Station located at 216 Airport Road, Maple, NC 27956.
A collection of yard waste larger than a 5 ft. x 8 ft. truck bed should also be taken to the Transfer Station.
At the Transfer Station, county residents and property owners will not be charged for the first 500 lbs. of storm debris. After that, the cost will be $90 per ton of debris.
If You Have Lost Power:
Report the power outage to NC Dominion Power at 866-366-4357, or to Albemarle EMC at 1-800-274-2072.
Generators should not be used in an enclosed space such as a garage or inside a home due to the threat of carbon monoxide poisoning.  Place the generator at least 20′ from a house under a canopy or tarp so the generator stays dry.
Oxygen patients should contact the company supplying their respiratory therapy products and request a pressurized oxygen tank. This type will operate without electrical power.
Anyone in need of a meal due to a power outage may pick up "ready to eat meals" from the Department of Social Services during regular business hours. Call the DSS staff at 252-232-3083 when you arrive in the parking lot and staff will bring the meals out to your vehicle.