Date/Time
Date(s) - 10/31/2018
6:00 pm - 8:00 pm
Location
Whalehead in Historic Corolla
Categories
Date: Wednesday, October 31, 2018
Time: 6:00 p.m. – 8:00 p.m.
Location: Whalehead in Historic Corolla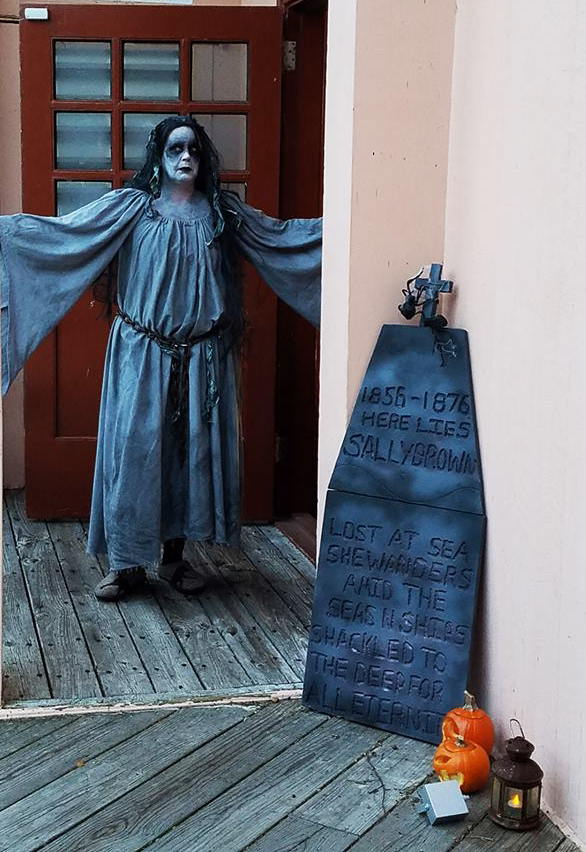 The Currituck Beach Lighthouse, Whalehead in Historic Corolla, and the residents of Corolla have come together for the 3rd Annual Trunk or Treat event for Creepy in Corolla.
Children from all over are should come for the creepy "Trick or Treating"  on Halloween. Adults and businesses are invited to be the "Trunks" again this year!
Trick-or-Treaters can visit the Currituck Beach Lighthouse,  walk among Corolla Trunk or Treaters for a spook and a surprise, cross the Park's decrepit, haunted bridge, knock on the door of Whalehead and finish with their final knock on the door of Mr. and Mrs. Knight's Boathouse.
Locals, residents, lovers of scary, and businesses are invited to come with decorated vehicles and candy to spook children in the "Trunk or Treat" spot in the parking lots.
This event is for children of all ages, for:
folks who don't have trick or treaters at their house
local businesses that have goodies to give away
and for people who love some spooky fun!
More information or to sign up to "Truck or Treat" is available on our Tourism website.