Board of Elections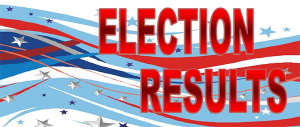 2022 Midterm Primary Results
Results for the North Carolina Primary held today, Tuesday, May 17, 2022, will be available after 7:30 p.m. on North Carolina State Board of Elections website.
You can filter individual contest results by selecting from the Office drop-down menu and then click display results.
Please reach out to the  Board of Elections for further questions at 252-232-2525.
The Currituck County Board of Elections conducts federal, state, and county elections. This department has the overall responsibility for the administration of:
voter registration
electoral process
and campaign finance disclosures.
The Board of Elections operates under a 5 member board appointed every 2 years by the State Board of Elections. The present board consists of:
Susan Johnson, Chair
Geraldine Forbes, Secretary
Alice Malesky
Eldon Miller
Edward Ponton
Responsibilities of the Board of Elections
Conducts Federal, State and County elections
Registers all eligible voters who meet age and residency requirements
Tallies elections results
Appoints and trains precinct officials
Maintains records on registered voters and voting patterns in the County
Provides for the purchase (pdf) of printouts, diskettes, and address labels
Easy Things You Can Do
There are some things you can do to make voting easier.