Currituck Corner
Currituck Welcomes North Carolina Department of Transportation
January 15, 2019
By Randall Edwards

Currituck County welcomed high-ranking officials of the North Carolina Department of Transportation (NCDOT) on Friday, November 9, 2018 for a discussion on local transportation needs. Julie White, Deputy Secretary for Multimodal Transportation, and Jonathan Arnold, Deputy Director/Manager of Airport Development, along with NCDOT Division One Engineer Jerry Jennings, met with elected officials and county staff at the Regional Aviation and Technical Training Center in Community Park.
The meeting afforded Currituck County an opportunity to promote certain transportation projects and discuss future improvements to the local transportation infrastructure. Projects desired by Currituck County include:
a rehabilitation of the runway at Currituck Regional Airport
replacement of the airport's runway lights
continued improvements to the Highway 158/168 corridor
and construction of the Mid-Currituck Bridge.
The county also discussed Connect Currituck, a long-range plan to improve the connectivity of neighborhoods on mainland Currituck through the use of pedestrian sidewalks and trails, as well as continued expansion of the Corolla Greenway multi-use pedestrian and bicycling path that runs along NC 12 on the Outer Banks.
Currituck County Commissioners Mike Payment and Paul Beaumont spoke to the need of NCDOT becoming an active partner with the county to help fund improvement projects so Currituck is able to keep up with future growth. A short video, prepared by county staff, featured Commissioner Bobby Hanig speaking to the many modes of transportation available in Currituck and the need to ease traffic congestion on Highway 158/168 during the peak summer vacation season. County officials and staff also stressed the need to be proactive in regards to county growth, economic development, and the successful tourism industry.
Subdivision Approval or Denial
January 2, 2019
By Randall Edwards, Donna Voliva & Laurie LoCicero
The decision to approve or deny any new subdivision request is an important function of the Board of Commissioners and may sometimes be confusing to the public. A process is in place to ensure the Board bases its decisions on factual evidence and not personal opinions.
Subdivision proposals that contain more than 20 lots require a use permit, which is a land development approval that requires a quasi-judicial hearing by the Board of Commissioners. Quasi-judicial hearings are conducted similar to a court of law. For example, speakers have to be sworn in to give testimony. The Board must hold an evidentiary hearing where the applicant and anyone opposing the request have an opportunity to present evidence and make their case for approval or denial. The applicant presents information that is considered evidence and should contain expert opinion. Those in opposition to the project are held to the same standard to present factual evidence and expert opinion.
During the hearing, the Board builds a record of evidence on which they will base their decision. This record may include:
the application
staff report
photographs
plans
studies prepared by the applicant
and exhibits presented by opposing parties.
Some of the evidence in the record is solid, such as factual testimony or expert opinions. Other evidence is less reliable, such as petitions from neighbors or hearsay.
Legally, the board must base its decision on competent, material, and substantial evidence. For example, a report from a certified appraiser is considered evidence but speculative opinions from neighbors about how a project may impact property values cannot be considered in the board's decision. Also, a project must meet the requirements of the county's regulations.
If competent and substantial evidence is presented in support of a project and only speculative opinions are presented in opposition, the Board is legally obligated to approve the project. Board decisions that are not based on factual evidence can often be overturned in Superior Court or at the Court of Appeals.
Citizens Could Receive Help Getting Flood Mitigation Assistance Grant
December 19, 2018
By Randall Edwards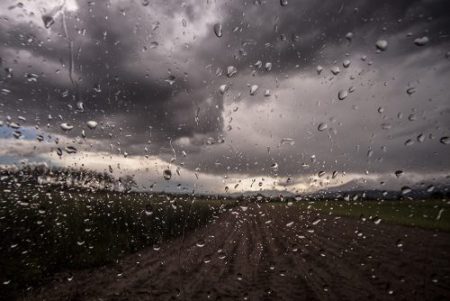 Currituck County Emergency Management can help arrange for citizens to receive funding to elevate their homes in order to lessen future damages from flooding. The county has access to a Flood Mitigation Assistance Grant, which helps property owners who have suffered severe repetitive loss or repetitive loss at their primary residence.
Severe repetitive loss is defined as 4 or more separate claims payments (buildings and contents) with the amount of each claim exceeding $5,000; or at least 2 separate claims (building only) with a cumulative amount exceeding the market value of the dwelling.
Repetitive loss is defined as 2 occasions in which the cost of repair equaled or exceeded 25% of the market value of the dwelling.
Applicants must have an active flood insurance policy and the property must be the applicant's primary residence.