Clear the Shelter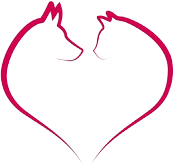 On Saturday, August 18 as part of the "Clear the Shelter" initiative, Currituck Animal Shelter is lowering our adoption fees 50% for ALL dogs and cat at our facility to help find loving and safe homes for our available pets.
In 2017 the Currituck Animal Shelter participated in their first ever "Clear the Shelter" event. We are pleased to announce that we will participation again this year with WAVY-10 and WVBT FOX43 in their annual pet adoption campaign "Clear the Shelter."
"Clear the Shelters" is a nationwide pet adoption initiative; that brings shelters, rescue groups, and adopters together to find loving homes for pets in need.
During last year's event our shelter adopted 53 cats and dogs to a good home. Help us "Clear the Shelter" this year by adopting a shelter pet.
Currently all our senior dogs and cats are 50% off, check out these adorable seniors that are looking for a fur-ever home.
An application is just a click away.
Sandra Dee
Sandra Dee is a loving older girl that would be great in any home. She is heartworm positive, but that is treatable. Please consider adding a senior girl to your home!
Tank & Zero
Tank and Zero are 9 year old bonded brothers. Tank is the fearless leader. Zero is a little more unsure of himself and follows his brother lead. They are both big boys that need to lose a few pounds
Nash
Nash, a 10 year old Jack Russell Terrier mix, is still spry. Don't let his age fool you, he still runs and plays like a puppy! He likes cats a little too much to live with them, but seems to do well with dogs
Baxter is a sweet, 8 year old Beagle mix. He is a low maintenance, laid back guy. Baxter would be a great addition to any family.
Read More
Calvin
Calvin is not quite a senior, but he is hitting middle age. He is the most beautiful Foxhound mix you have seen! Calvin is happy-go-lucky and would be a great family pet.